Welthungerhilfe, Njala University, and Partners Set to Introduce a Certificate Program in Organic Agriculture
Credit: Public Relations Unit, Njala University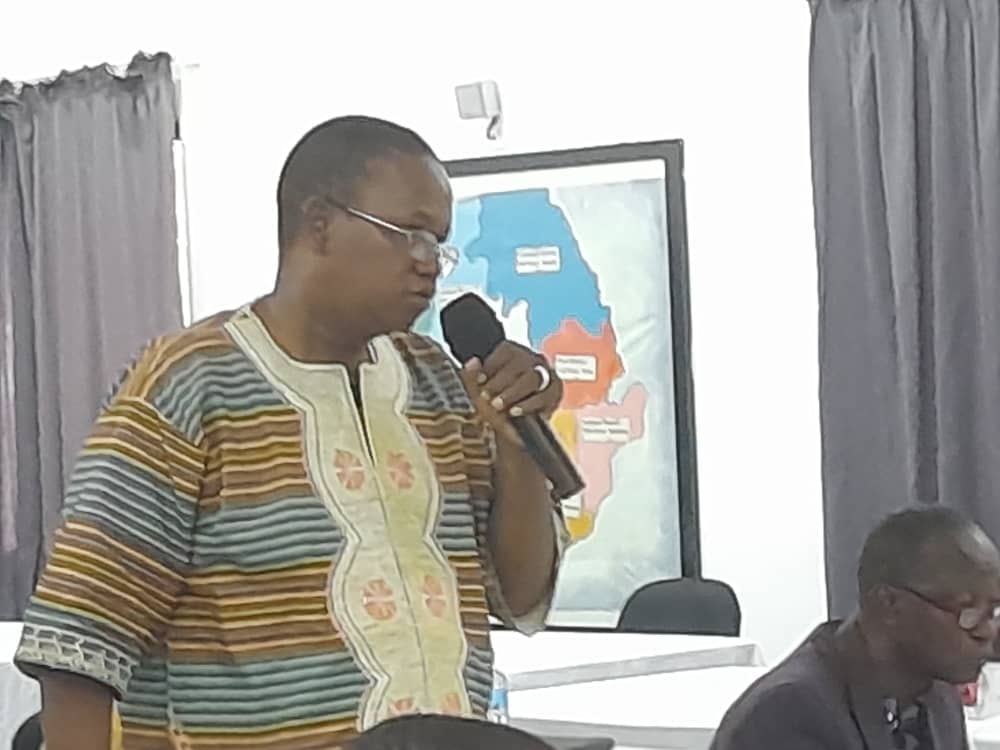 Family Kingdom, Aberdeen, Freetown- 6th May 2022 Welthungerhilfe, Njala University, and partners have on Thursday 6th May 2022 commenced discussions at the Family Kingdom, Aberdeen, Freetown on the introduction of a Certificate Program in Organic Agriculture through the Agri-business Development from Organic Resources (ADORE) SLE 1070 Project supported by the European Union Boosting Agriculture & Food Security.
George Muigai, Head of Project Agri-Business Development from Organic Sources (ADORE) disclosed that the project had identified a lack of expertise in organic agriculture in Sierra Leone.
The project he further disclosed is working towards building technical expertise in training youths and other interested parties in organic agriculture at Njala University with the introduction of a certificate program at the School of Agriculture and Food Sciences.
The project according to him is implemented against the challenges of climate change, fair trade, and the higher demands for these cash crops in the global market.
The project, he went on will solicit more funding to scale up the expertise training to degree and higher degree levels at Njala University in the long term future.
Professor Alieu Mohamed Bah, Dean School of Agriculture told the gathering that Organic Agriculture was practiced by default in Sierra Leone and that the new approach is now rolling out the process by design against the challenges of erratic climatic conditions and the importation of faulty fertilizers into the country which according to him is responsible for many cancer-related problems.
Njala University according to him is proud to associate itself with this development and that it has contributed immensely to research around this area and now is the time for training and rolling out experts and professionals in these areas and also transferring knowledge to farmers as part of the cardinal mandate of the University.
The two-day engagement in Freetown has brought together Chiefdom Authorities, District Councils, Ministries of Agriculture, Trade and Industry, Sierra Leone Export Promotion Agency (SLEIPA), Produce Monitoring Board (PMB), and Sierra Leone Standards Bureau.
These stakeholders will brainstorm on the inherent gaps and also develop content for the proposed course in the 2022/2023 Academic Year.
Njala University's School of Agriculture is very pivotal in supporting the Ministry of Agriculture and Forestry and other private-sector-led agricultural interventions in Sierra Leone with the provision of the requisite expertise over the years.
It is currently playing host to a number of high-profile agricultural projects in the country.
Credit: Public Relations Officer, Njala University