Three Animal Science Department Research Scientists Represent Njala University in South Africa
Credit: Public Relations Assistant, Njala University ( Ayuba Koroma)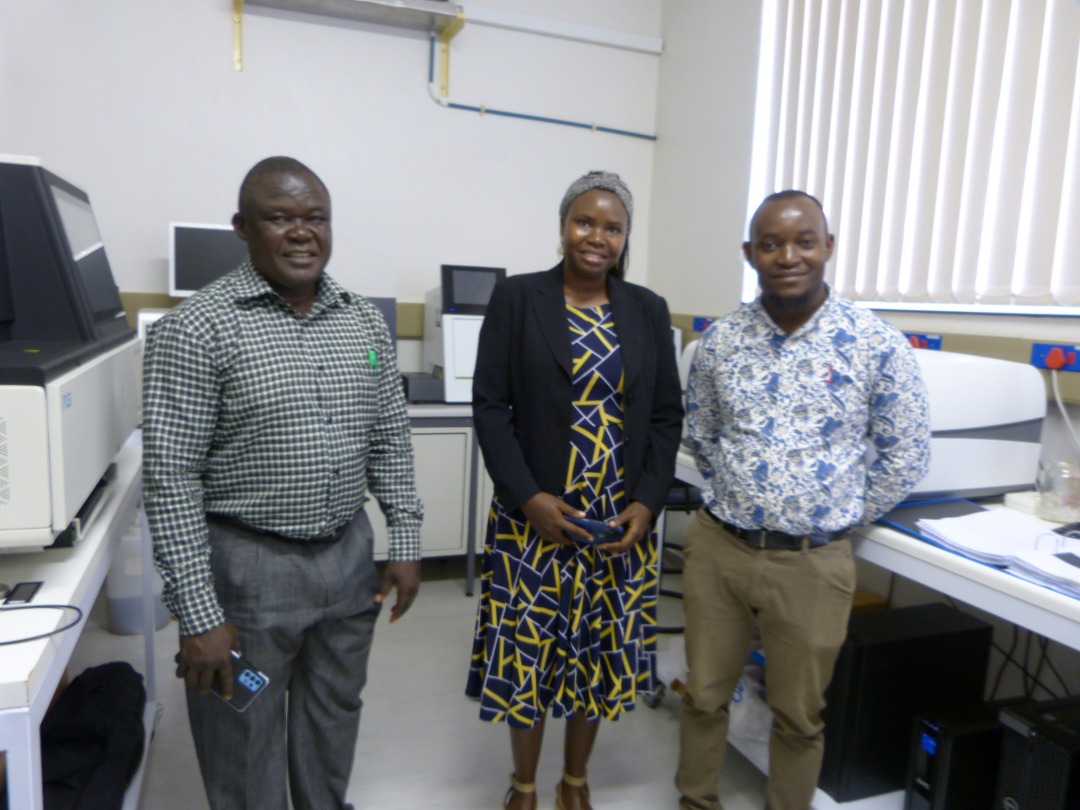 Njala University, 8th September 2022- Three research Scientists from Njala University's Animal Science Department on Thursday 1st September 2022 left Sierra Leone for North Pretoria, South Africa in honour of the International Atomic Energy Agency (IAEA) appointment for a three-month Fellowship in livestock production and a five-day scientific visit.
The team consists of Professor Roland Suluku, the project's principal investigator and Head of the Animal Science Department, Senator Moinina Nelphson Kallon, a Research and Teaching Assistant, and Ms. Watta T. Bundu, a Senior Laboratory Technician.
The three scientists were appointed by the International Atomic Energy Agency on the recommendation of the Government of Sierra Leone.
Professor Roland Suluku was appointed for the scientific visit, while the other two scientists were appointed for the three-month fellowship on Bioinformatics Phenotypic and Genotypic DNA analysis.
The scientific Fellowship hosted at the Agricultural Research Council, Biotechnology Platform (ARC-BTP), North Pretoria is part of their joint projects in Artificial Insemination to increase milk and meat production of local Ndama cattle with superior Cross-Breed cattle through Nuclear-derived techniques to improve livestock productivity in Sierra Leone.
The project aims to analyse all our grasses and fodder crops, leading to the cultivation and production of hay and silage to increase ruminant feed production in the country. This will eventually reduce crop and animal conflict, as milking cows will be intensively kept.
The three-month Fellowship will focus on DNA extraction from biological samples (such as blood and hair), generation of Single Nucleotide Polymorphisms using the illumine Genotyping Platforms, data quality control, and downstream analysis and interpretation. The Fellows will learn the most up-to-date techniques of animal molecular breeding.
Speaking on the significance of the visit, Professor Suluku asserts that the trip will give him the administrative and scientific knowledge he needs to implement the project successfully, while also increasing protein intake (meat and milk consumption) and decreasing rice consumption in the country.
Senator Moinina Nelphson Kallon, one of Sierra Leone's youngest specialists in Animal Breeding and Genetics, describes the opportunity as a blessing and a test of his expertise to transform his theoretical and existing breeding skills to improve the precious animal genetic resource of the nation.
For further enquiries, contact the Public Relations Assistant at akoroma1@njala.edu.sl or on phone at +23279119184