Staff of School of Agriculture and Food Sciences Donate Items worth Le 28M to their School
Staff Members of the Crop Science Department, School of Agriculture and Food Sciences had on Monday, 19th October 2020 donated office, water and electricity, materials worth around twenty–eight million leones to the School of Agriculture and the Crop Science Department.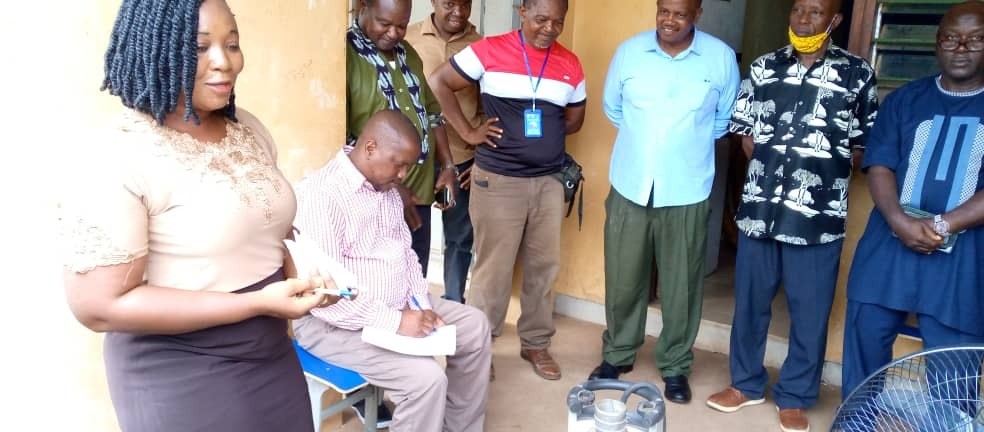 Dr. Kumba Karim Koroma of the Crop Science Department while presenting the items on behalf of her colleagues recounted that they were moved to making the donation from personal contributions to ameliorate the acute water and electricity situations at the School of Agriculture.
She lauded the leadership and vision of the Dean of the School of Agriculture Professor Mohamed Alieu Bah, who also doubles as Head of Department for Crop Science for the initiative to inspire staff members to come together and address the burning issues affecting teaching, learning, and research at the School.
Professor Bah joined Dr. Koroma in thanking his colleagues who according to him have been very supportive of his vision to make the School of Agriculture and Njala University better again.
Professor Mohamed Alieu Bah further recounted that the donation was prompted by the acute water situation in his school, poor lightings in the corridors, and deplorable situations of the various offices of the Head of Departments and other members of staff of the Department.
Deputy Vice-Chancellor, Njala Campus, Professor Bashiru Koroma disclosed that he was dumbfounded to witness such selflessness by his colleagues to personally address the problems and challenges confronting them as lecturers rather than waiting for central administration to intervene.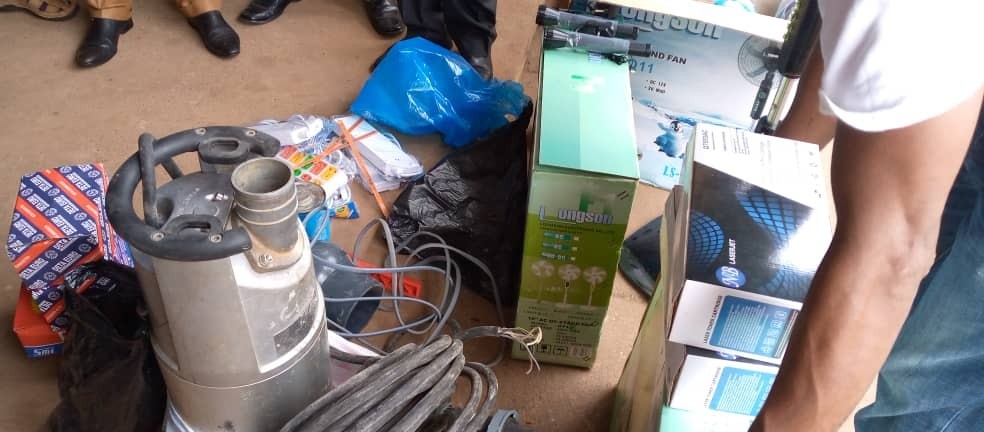 He continued that this should be the spirit moving forward and urged staff members not to wait for the very minimal and delayed subvention to make their various departments and schools better.
Professor Koroma concluded by indicating that part of the donated equipment which included a sub-massive water pump will quickly address the water situation at the school and instructed that the Campus Estate Department should move straightway to install the equipment to supply water to the school.
Dr. Patrick Sawyerr, Head Soil Science Department and who is believed to be the pioneer of the move to give back to the School and the Department of Crop Science called for a community attitude to development and encouraged his colleagues to adopt this approach moving forward.
The twenty-eight million worth of items included: a two thousand liter water tank, a sub-massive water pump, electrical fittings and cables, six standing fans, a projector, and security torchlight.
For more enquiries contact the Public Relations Office, Njala University/+23276336213/+23276245292/Email:akoroma1@njala.edu.sl /rssesay@njala.edu.sl