Njala University Secures Le 2.2 bn Grant from the World Bank /Government of Sierra Leone Skills Development Fund
Njala University, Mokonde- 11th January 2021- Acting Vice-Chancellor and Principal, Njala University, Professor Osman Sankoh (Mallam O.) has on Thursday 7th January 2021 signed a grant of two billion, two hundred million Leones from the World Bank/Sierra Leone Government Skills Development Fund Project.
Mallam O. just after the signing ceremony applauded Professor Richards Wadsworth, Research and Development Director, Njala University, the team at the School of Natural Resources Management for moving swiftly to design achievable project objectives that met the demands of the World Bank.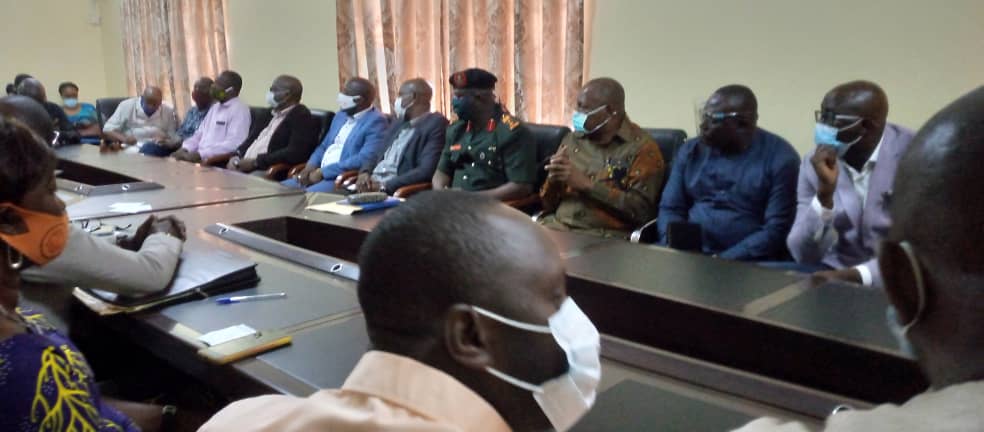 He recounted that the acquisition of the Skills Development Grant will better position Njala University to address the livelihood and agricultural challenges of the host communities and beyond in Mushroom production.
The Skills Development Fund is a credit from the World Bank aimed at increasing access to a demand-led skills development system in Sierra Leone.
The Grant will support Njala University and several training institutions to improve the relevance and quality of their training programs by introducing short term Diploma Courses for out of School drop-outs and unemployed youths with greater emphasis on girls and PWD's.
Project-Lead and Head of Horticulture Department, School of Natural Resources, Dr. Peter Dennis Musa disclosed that the Grant will support a Project Titled ''Empowerment of Youths and other vulnerable Populations with Skills in Mushroom Cultivation''
''The cultivation of Mushrooms in Sierra Leone is challenged by the availability of viable spores which are considered as the planting materials for the cultivation of mushrooms. This project is expected to provide laboratory facilities that will facilitate the easy production of spores that can help the cultivation of mushroom in Sierra Leone''. Dr. Musa pointed out. 
He went further to note that his Department as part of the project deliverables will host a four-month Diploma program in spores production; inoculation techniques of compost and other substrate materials and cultivation and processing techniques of Mushroom.
The Grant will also support Njala University with the requisite infrastructure to promote teaching, learning, and research by providing laboratory facilities, greenhouse, equipment and also support the training of staff and technicians in the Department of Horticulture. This will provide opportunities to train staff working in NGOs that are engaged in vegetable production.
For more enquiries contact the Public Relations Office, Njala University/+23276336213/+23276245292/Email:akoroma1@njala.edu.sl /rssesay@njala.edu.sl