Njala University Inaugurates New Court
Credit: Public Relations Unit, Njala University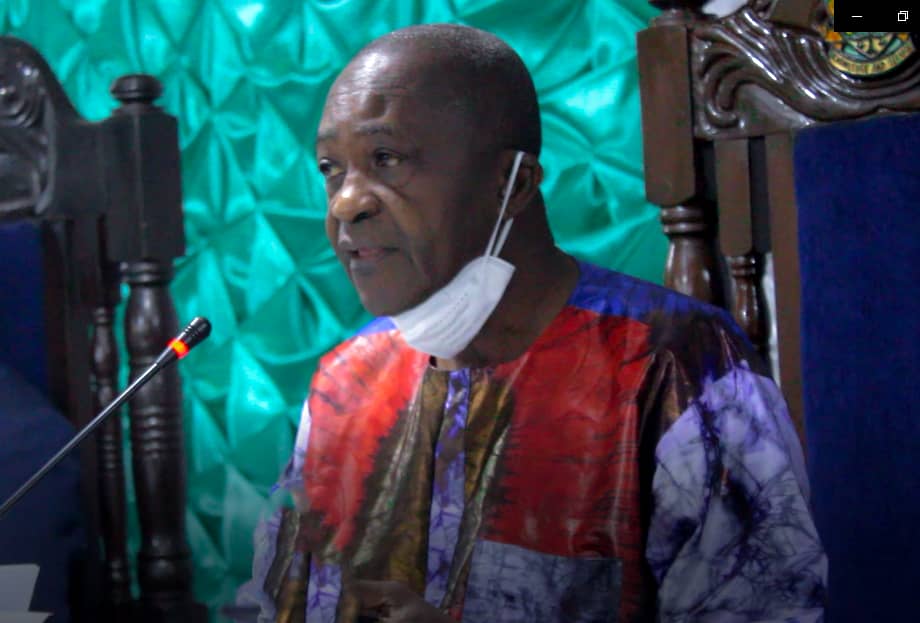 Njala University, Njala Campus 26th January, 2022- Njala University has on Wednesday 26th January 2022 inaugurated the new University Court for the triennial 2021-2024 at the University Secretariat, Njala Campus.
The Court was inaugurated by Professor Moses Gevao, an accomplished Medical Doctor, Academic, and University Administrator.
He was appointed as the new Chancellor of the University by President Bio late last year to serve as the first Chancellor of a public University in Sierra Leone after he the President relinquished his position as Chancellor of the University fulfilling a manifesto promise to depoliticize the University.
Professor Gevao welcomed and congratulated members of the new University Court who are composed of academics, representatives of Ministries, Government nominees, academics, and students. He urged them to use their expertise to make Njala University the best in the sub-region.
He thanked President Bio for appointing him as Chancellor of Njala University and for also fulfilling his promise to delink the University from politics.
The Chancellor read some of the functions of the University Court from the Universities Act of 2021 and urged the new members to think seriously about their roles as members of the court for the next three years.
Earlier on before the inauguration of the Court, Acting Vice-Chancellor and Principal, Professor Andrew Augustin Baimba welcomed the new members of the Court and congratulated the new Chancellor of the University, Professor Gevao on his appointment.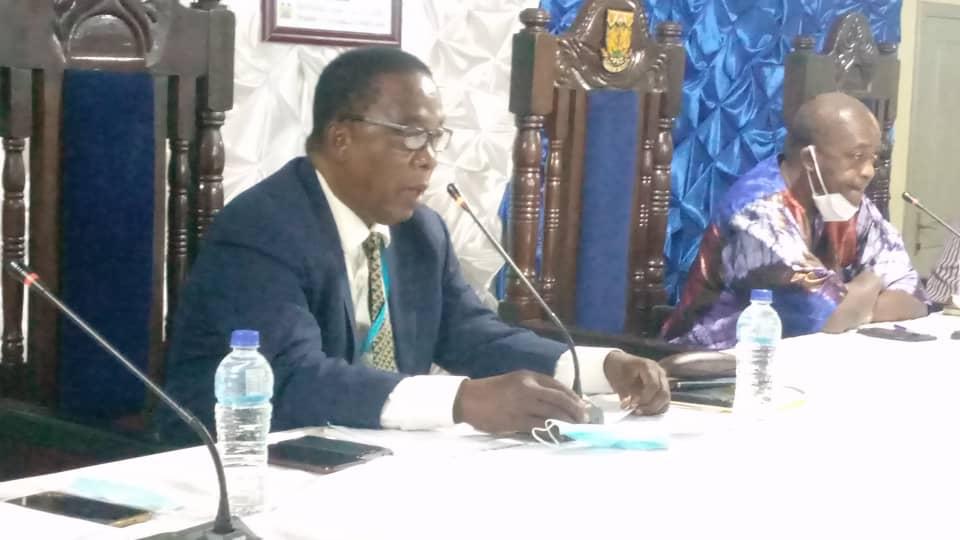 He further noted that his appointment was a milestone taking into consideration the fact that he is serving as the first Chancellor for Njala University who is not a Head of State.
The Acting Vice-Chancellor impressed on the mind of the Chancellor that Njala University is plagued with a barrage of problems ranging from accommodation for staff and students, to water and electricity.
He praised the resilience of his staff members for working very hard amidst these difficulties.
He urged the new Chancellor to use his new Office to make Njala University great again and concluded by stating that the cry from the wilderness is to give Njala University a chance.
The climax was the inauguration of the new Court Members for the next three years by the Chancellor, Professor Moses Gevao.
The New Court immediately set off to work with the constitution of Committees and the adoption of the University Calendar.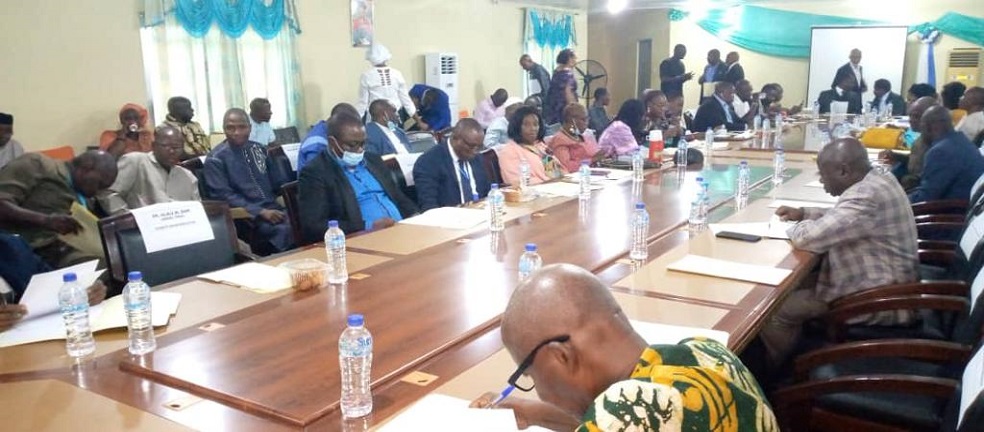 For further enquiries, contact the Public Relations Office at rssesay@njala.edu.sl or on phone at +23276336213/030317197.