Njala University concludes Matriculation for Distance learners in Five Districts
Njala University, 18th August, 2020- Njala University has on Saturday 15th August, 2020 concluded the 2019/2020 matriculation exercise for more than five hundred distance learners in Bo, Bonthe, Moyamba, Pujehun, and Kono. 
The ceremony which lasted for more than a week, and with the full observance of all the COVID-19 protocols, marks the official welcoming of the learners into the University.
The distance learning mode is operating in five district, and each district is regarded as a centre, and has coordinators who were keen to ensuring that the ceremony was successful in their respective centres.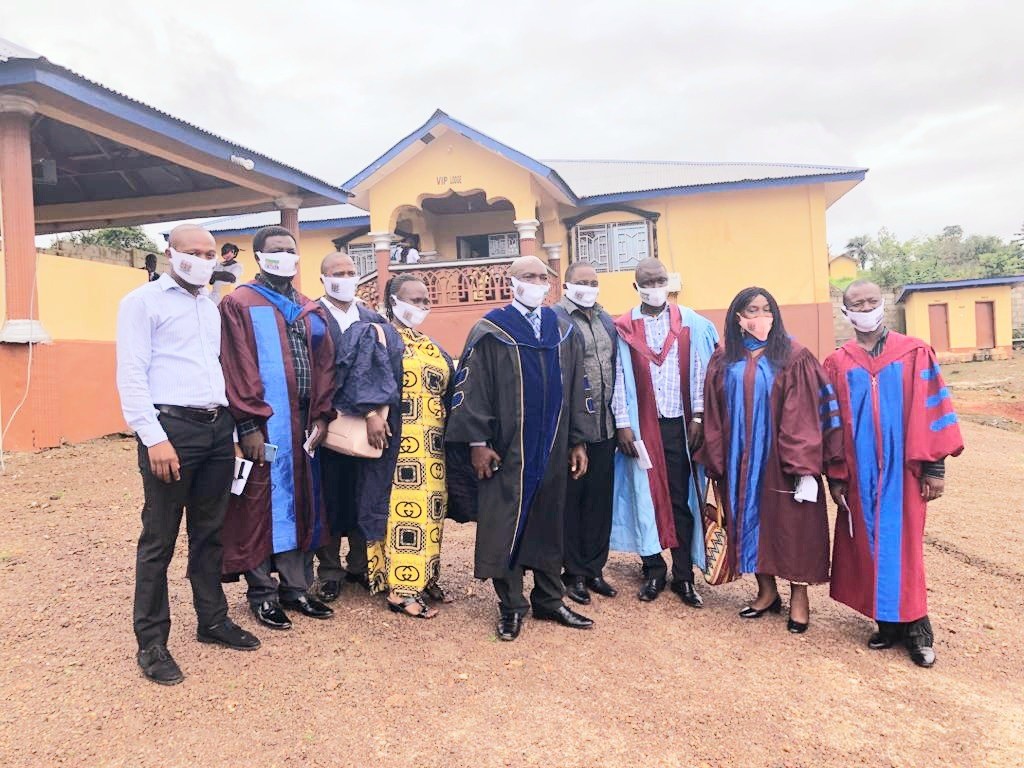 While welcoming the matriculants, the Dean, School of Education, Professor Adlyn Johnson made landmark speeches in all the centres, noting that they should be steadfast and to put more effort into their studies, adding that even when they are distance learners, she went on to note that all university protocols remain the same.
Professor Johnson further that the University celebrates excellence and good moral behavior, adding that they must report their concerns to the appropriate authorities in the University by following the channel of complaint, she further advise them to make good use of the opportunity accorded them.
The Dean ends by encouraging the tutors to give their best when discharging their duties, through that, she added, they will be appreciated and that the University authorities are working to seek help from Government and humanitarian organizations to support the programme, when that is achieved, she stated, most of the challenges put forward will be addressed.
The Deputy Vice Chancellor for Bo Campus, Professor Mohamed Syed Fofanah welcomed the matriculants and went on to tell them that choosing Njala University, is the greatest choice they have ever made.
Professor Mohamed Fofanah also make clear that the University encourage registered clubs and associations approved by the University to operate, adding that religious and high moral social groups are allowed on Campus.
DVC further that the Government and the University are keen to decentralizing education to the widest area of the country, noting that the Acting Vice Chancellor and Principal, Professor Osman Sankoh is also keen to bringing the University at the doorstep of Sierra Leoneans.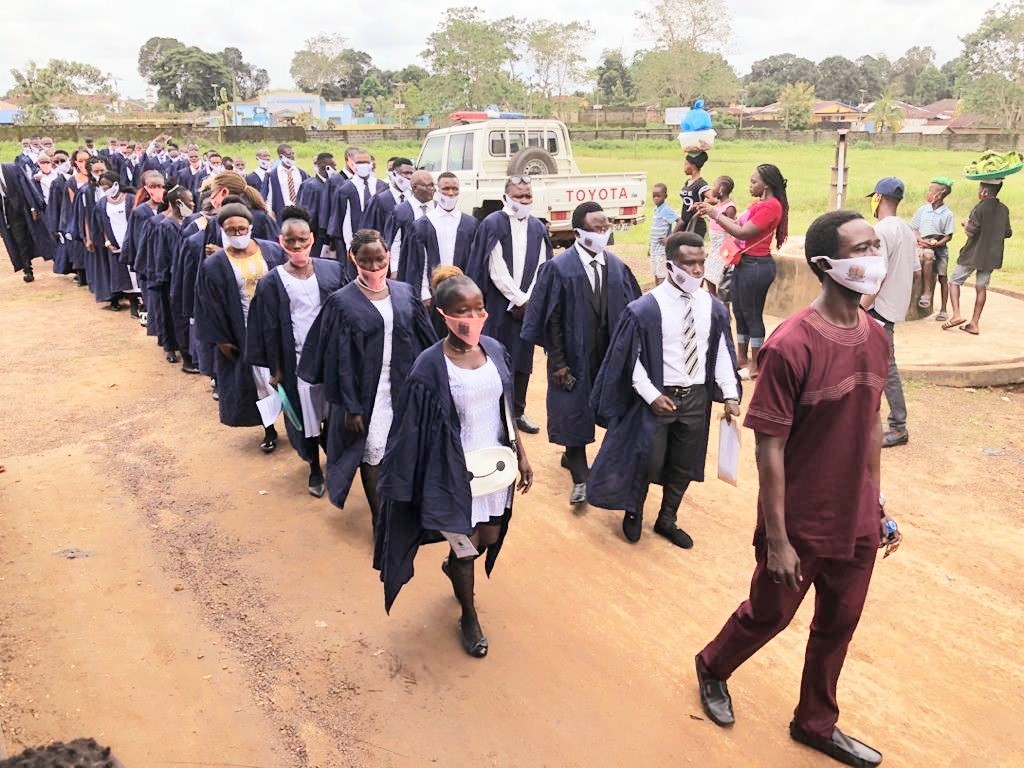 Professor Fofanah ended his speech with a wise saying noting that the matriculants should never make the mistake of calling a dolphin, porpoise, or even a whale a fish, this error occurs, he went on, because when we think of fish we think, "lives in water" and "swims," but dolphins, porpoises and whales are mammals.
The programme was well attended in a masked-up and socially distanced manners, and with each student giving the vote of thanks stated with anticipation to the University to dish out more application forms in the coming years.