"I commit to steer this Campus to a place where individuals will realise their full potentials," VC&P assures
Credit: Public Relations Assistant, Njala University ( Ayuba Koroma)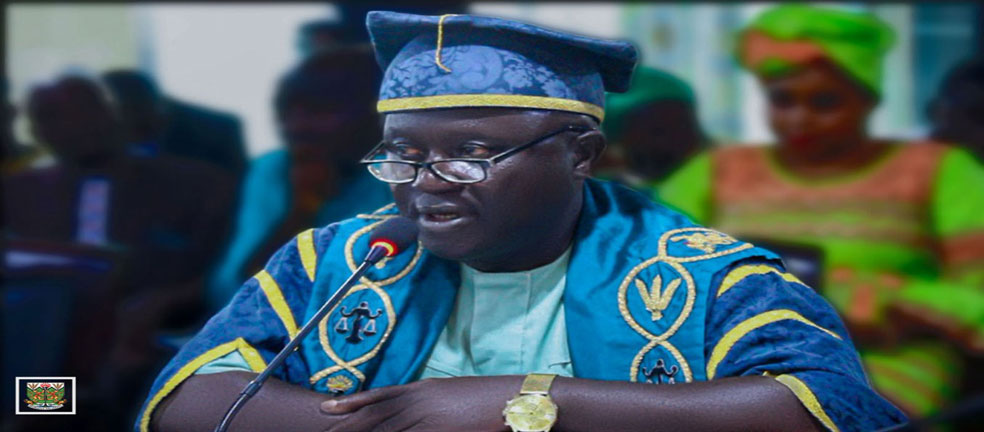 Professor Bashiru Mohamed Koroma, Vice-Chancellor and Principal of Njala University, has assured his commitment to steering Bonthe Campus to a place where aspirations are fulfilled, socioeconomic development is stimulated, and individuals have the opportunity to realise their full potential and make meaningful contributions to society.   
Professor Bashiru Mohamed Koroma gave these assurances at the inauguration ceremony of Njala University's newest campus, the Bonthe Campus, held at the Grounds of the former Bonthe Technical Training College, Monument Lane, Shebro Island, Bonthe.
The Vice-Chancellor and Principal revealed the University's plan to establish two schools and institutes, including the schools of maritime studies, sustainable tourism and hospitality management, as well as the institutes of technical entrepreneurship and vocational studies and teacher education.
The three Departments that make up the School of Maritime Studies, according to Professor Bashiru Koroma, are the Department of Marine Sciences and Coastal Agriculture, the Department of Maritime Management and Logistics, and the Department of Marine Engineering and Navigation. He added that the School of Sustainable Tourism and Hospitality Management would house the Departments of Tourism and Travel Management, Hospitality Management and Catering Science, and the Department of Cultural Heritage Studies.
"The University is now embarking on an exciting campus establishment at the Sherbro Island that stands to generate enormous benefits at local and national levels," Professor Koroma said.
The School of Maritime Studies will undoubtedly address the significant human capacity gaps in Sierra Leone's blue economy sectors, VC&P mentioned. He continued, "This economic concept promotes sustainable utilisation of ocean resources for economic growth, food security, job creation, energy generation, water transportation, and protection of the marine environment for future generations."
Professor Koroma reaffirmed that the University has the drive and determination to pursue and realise the institution's ultimate goals and aspirations, but added that doing so requires the Government of Sierra Leone (GOSL), friends of Bonthe Campus, stakeholders of the Bonthe Sherbro Island and Bonthe District, as well as the Government's bilateral agencies, to work together to develop a consensus.
"We need student and staff accommodation, ICT infrastructure, water and land transportation for access to the Campus, as well as teaching and learning equipment, fully equipped laboratories, technical workshops, training simulators, seafarer training facilities and vessels.  Let us all work together and realise the fruition of a project that will have tremendous impact on generations to come," Professor averred.