As ASA-NU Inducts New Executive... President Gegbe Guarantees a Reformed ASA
Credit: Public Relations Assistant, Njala University ( Ayuba Koroma)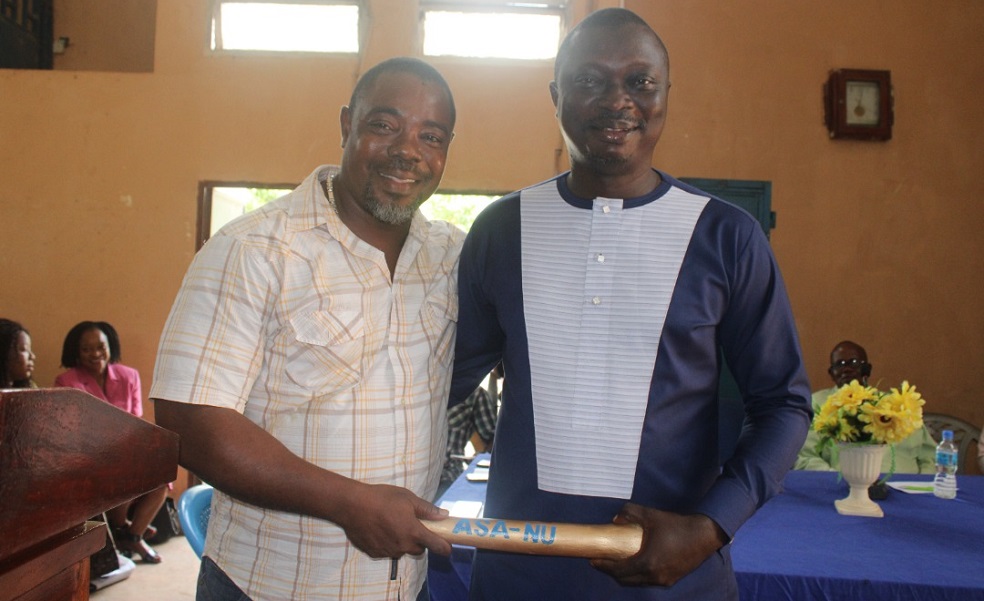 Njala University, 5th September 2022- The Academic Staff Association (ASA) of Njala University on Saturday, September 3, 2022, at the University Auditorium on Njala Campus inducted its new Executive to serve the Association for three years.
This followed after the Association elected a new Executive, with Team Action, led by Dr. Brima Gegbe, Head of the Department of Mathematics and Statistics, elected President, and Mr. Aiah James Sandy, Lecturer at the Institute of Languages and Cultural Studies (INSLACS) elected Vice President. Twelve Senators–six for each Campus– and the two Chairs of the ASA Campus Working Committees were also elected.
In his vote of thanks, immediately following the taking of his vow, President Brima Gegbe promised the University Administration and the Government of Sierra Leone that he would cooperate with them as needed for the development and growth of Njala University and the Nation, even as he reiterated that his Executive's top priority was and would continue to be the improvement of the conditions of services of its members.
President Gegbe pledged to update his members on the status of vital issues during plenary sessions and through other media. He committed to keeping his membership properly informed about the funds available, when, how, and for what they will be used. He noted that the update on the finances is done specifically to let members realise that their contributions are insufficient to grow the Association. He begged the membership to raise their contributions as a result.
The new ASA President declared that his association is ready to take on projects and provide tangible results, and he urged everyone to join them in developing the association.
Professor Alieu Mohamed Bah, who was recently named as the Deputy Vice-Chancellor of Njala Campus, called on ASA on behalf of his boss, Professor Bashiru Mohamed Koroma, the Vice-Chancellor and Principal, to view the University Administration as partners in development and offer assistance in finding solutions to the University's numerous problems. He explained to the Association the role of the Vice-Chancellor and Principal as the University's Chief Academic Head. 
Former ASA President, Mr. Claude Dimoh thanked his members for supporting him over his three years of leadership, emphasising that there is no small ASA leadership. He commended the academics' youthful exuberance for participating in the ASA leadership.
Mr. Dimoh urged the plenary to direct the Executive because he claimed it is challenging to run ASA, stressing that the support he had from his Executive and the plenary helped him succeed in many operations. He urged the membership to show up to meetings whenever necessary, stating that they are the foundation of ASA.
He advised his successor to seek advice and exercise some thought before making decisions.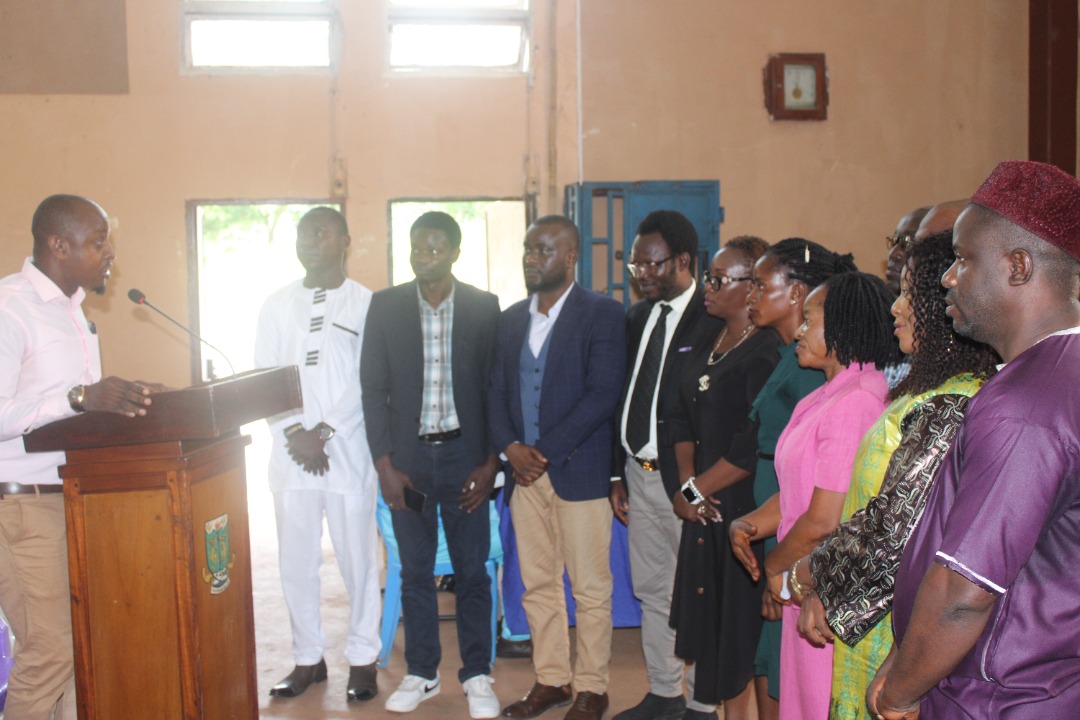 For further enquiries, contact the Public Relations Assistant at akoroma1@njala.edu.sl or on phone at +23279119184