Njala University New Leadership on Familiarisation Tour, Visits Paramount Chiefs of host Communities
Credit: Public Relations Assistant, Njala University ( Ayuba Koroma)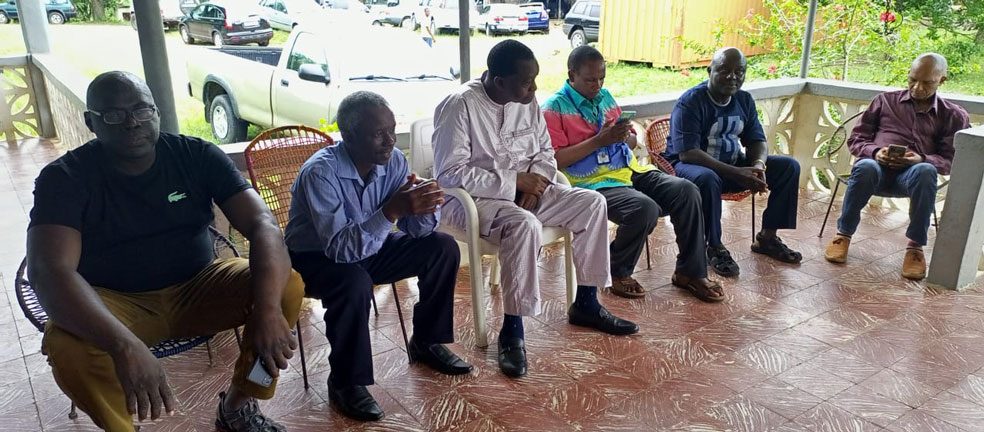 Njala University, 26th September 2022- The new leadership of Njala University over the weekend, visited Paramount Chiefs in the host communities of the University, as part of their inaugural effort to become acquainted with them.
The University Registrar, Dr. Muneer Jalloh presented the new leadership to the Paramount Chiefs of Kakua Chiefdom, Honorable MP PC Prince Lappia Boima, Tikonko Chiefdom, PC Joe Kangbai Macavoray, Kori Chiefdom, PC Thomas Borbor Gbappi, Kamajei Chiefdom, PC Fayia Sundufu Sovula, and Dasse Chiefdom, Paramount Chief Haja Fatmata Bintu Koroma Meama-Kajue VI.
Dr. Muneer Jalloh introduced Professor Sahr Moses Gevao as the new Chancellor of the University, Professor Bashiru Mohamed Koroma as the substantive Vice-Chancellor and Principal, Associate Professor Alieu Mohamed Bah as the Deputy Vice-Chancellor of Njala Campus and Associate Professor Mohamed Syed Fofanah who was introduced in absentia as Deputy Vice-Chancellor for Bo Campus. He commended the Paramount Chiefs for their continued support of the University and for standing by President Bio's major manifesto commitment.
Professor Sahr Moses Gevao, Chancellor of Njala University, praised the cooperation of the host Chiefdoms for providing lands for the University's establishment but bemoaned the vast continued encroachments of the University lands. The University's intention to open a School of Medicine at the Bo Campus, Kowama location by the beginning of 2023 was revealed by the Chancellor.
Speaking to the Paramount Chiefs, the substantive Vice-Chancellor and Principal urged them to enrol their children at Njala University to support President Bio's Quality Education drive, noting that his Administration will ensure discipline and the delivery of quality service to fulfil the University's key mandates of research, teaching, and community service.
Professor Bashiru Koroma reassured them that his Administration will pay close attention to improving the relationship between the University and the host communities.
The five Paramount Chiefs lauded the new Administration for their efforts despite the challenges they face and urged them to make every effort to portray the University as a centre of excellence.
They emphasised the importance of the visit, stating that the relationship between the University and the host communities is crucial and ought to be maintained.
The traditional leaders pledged to support the University's renewed effort to rekindle and solidify the relationship.
The University Community Relations Officer, Bamie Charles, received praise from both traditional and University officials for organising the visit successfully and for acting as a good middleman between the two parties.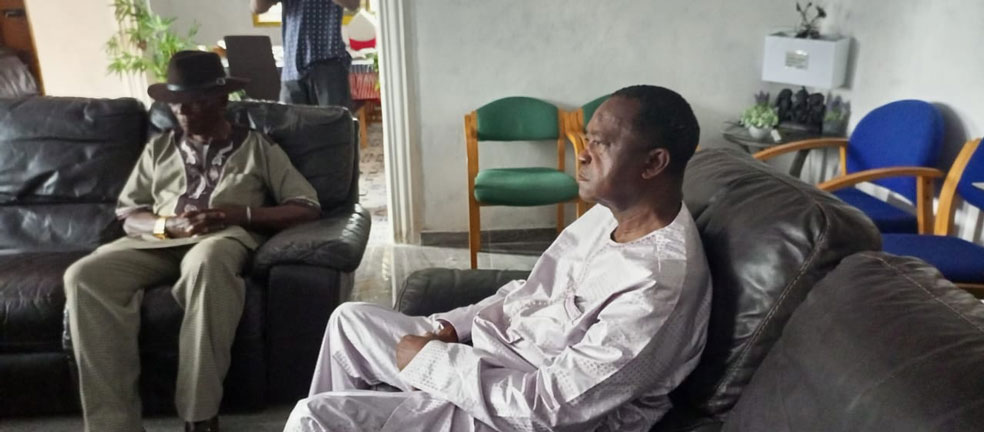 For further enquiries, contact Ayuba Koroma at akoroma1@njala.edu.sl or on phone at +23279119184