Njala University and eLearnAfricaLMS Partner to Develop Online Program Management (OPM)
Credit: AAU -eLearnAfricaLMS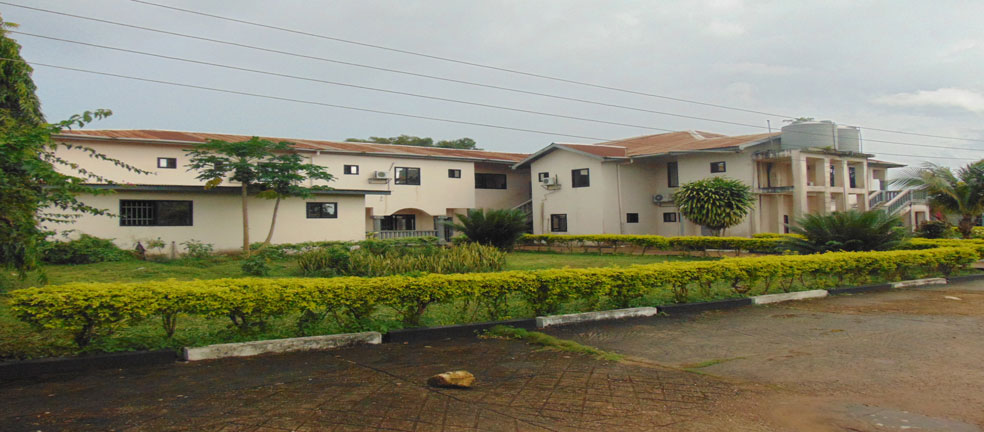 Njala University, Sierra Leone; the Association of African University (AAU); and eLearnAfricaLMS, have signed a collaboration agreement, entitled 'The Design and Development of Online Modules for the Programmes offered at Njala University'. The partnership will provide Njala University with inexpensive tools to incorporate eLearning solutions quickly and efficiently for blended and fully online academic programmes.
The Vice Chancellor and Principal, Professor Bashiru Mohamed Koroma expressed hope that the timely intervention by AAU and eLearnAfricaLMS would transform the pedagogical landscape and facilitate modern teaching and learning methods to provide staff and students increasing access to lecture notes, course content and other digital learning materials in Njala University. The Leadership at Njala University hope for a great and rewarding partnership.
"eLearnAfrica is a social enterprise committed to increasing and expanding access to educational and professional development opportunities throughout Africa. The instructor toolkit makes course design and presentation simple for professors. The Virtual classroom promotes thoughtful participation, learning review for mastery, and collaborative assignments and grading". (Brook Negussie, CEO, eLearnAfricaLMS).
"eLearnAfricaLMS is a platform that makes learning easier for students. All learning materials are made available and accessible, providing a solution to the massification of classes and other related contextual factors. The task and interactions are made easy for teachers in their interactions with students", said Dr Thomas Philip Songu, ICT Director, Njala University .
About Njala University
Njala University (or simply Njala, as it is fondly called) has had a rich history since its establishment in 1964 as a university college based on the model of the American Land Grant University. Since then, it has developed into one of the leading universities in the country, preparing undergraduate and postgraduate students for careers in a wide variety of specializations including Education, Agricultural Sciences, Environmental and Community Health Sciences, Social Sciences and Law, Natural Resources Management, and Information Technology, among others. Njala University is a multi-disciplinary University with three campuses – the Njala campus in the Moyamba District, the Bo campus in the Bo District and the newly established Bonthe campus in the Bonthe District. It also operates a location in Freetown.
About eLearnAfrica
In 2016, eLearnAfrica entered a partnership agreement with the Association of African Universities (AAU); one that would expand online learning opportunities for students enrolled in the AAU's over 400 member institutions and other universities not yet under the umbrella of the prestigious AAU. The target was to make educational opportunities available to about 10 million African students. In pursuing this agenda, the AAU-eLearnAfricaLMS was launched by the two partners at the 15th Quadrennial General Conference of African University Leaders, on 7th July 2021.
For further details, contact Thomas Philip Songu, Director of Information and Communication Technology, at tsongu@njala.edu.sl or AAU -eLearnAfricaLMS: admin@elearnafrica.com / aaulms@aau.org