Mr. Ibrahim Mansaray
Lecturer II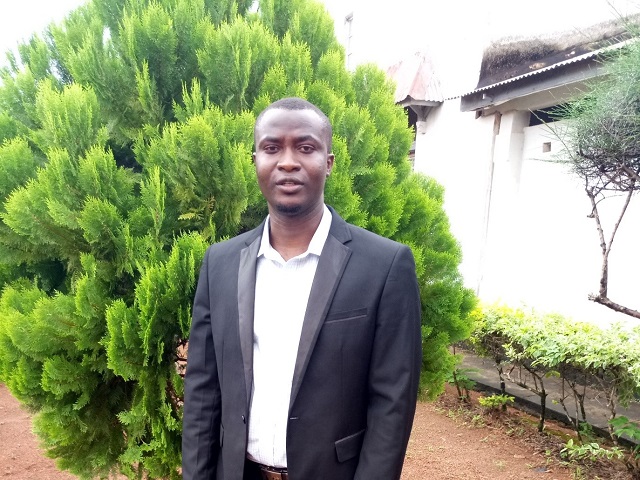 Contact Info
+232-77-732593
+232-76-327623
Education
B Sc. Hon. (Crop Science, Njala University, SL)
M Sc. (Crop Science, Njala University, SL)
Summary of Experiences/skills
Is a research scientist, teaching and community services for over two years.

Skilled in low land rice breeding for iron toxicity tolerance and water deficit stress  of upland rice.

Vast knowledge in the organic matter for crop yield improvement.

Enormous knowledge In vitro mutation screening methods for abiotic stress (rice).

Proficiency in Plant tissue for mutation breeding.

High competence in Induce mutation in plants (rice).

Proven history of team work and collaboration.

Knowledgeable in data collections and analysis.
---
Other Competencies
Research & Publications

Teaching & Community Service               

Students  monitoring and supervision

A good user of micro soft applications and also an outstanding internet user

 
---
Research Interest:
Crop improvement particularly mutation breeding for tolerant and/or resistant to environmental stresses.