Dr. Juana Paul Moiwo
Dean, School of Technology
Holds Post-PhD in Hydrology and Water Resources Engineering and currently the Dean, School of Technology, Njala University.
Dr. Juana Paul Moiwo gained employment with the department on October 15, 2015, and his research interests include, but not limited to integrated water resources management for agricultural production, for quality studies, urban/rural domestic/industrial water supply and land evaluation.
Dr. Juana Paul Moiwo a prolific writer and has published over 40 scientific articles in accredited international SCI Journals in the areas of hydrology, land use and crop production.
Dr. Juana Paul Moiwo has a wealth of knowledge in a range of Softwares/models, including MS OFFICE, MODFLOW, DSSAT, SWAT, WETSPASS, SPSS, GIS, Global Mapper, ERDAS, etc. Dr. Juana Paul Moiwo also has a vast of knowledge in the use of remote sensing and satellite-based data, including LANDSAT data, GRACE data, etc.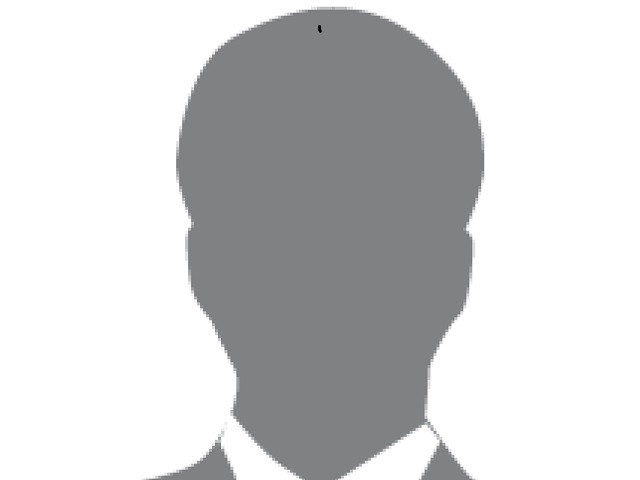 Education
Post-PhD in Hydrology and Water Resources Engineering
List of Publications
Luo Kaisheng, Tao Fulu, Juana P. Moiwo (2018). Transfer of virtual water of woody forest products from China. Sustainability, ISSN: 2071

‒

1050, DOI:10.3390/su10020410.

Emmanuel Kangoma, Mohamed M. Blango, Augustine B. Rashid-Noah, Joseph Sherman-Kamara1, Juana P. Moiwo, Alie Kamara (2017). Potential of biochar-amended soil to enhance crop productivity under deficit irrigation. Irrigation and Drainage,

ISSN: 1531

‒

0361, DOI: 10.1002/ird.2138.

Juana P. Moiwo

, Yahaya K. Kawa, John P. Kaisam, Umu Lamboi (2016). Implications of groundwater depletion for aquifer geomatrix deformation and water availability. Hydrology,

ISSN: 2330

‒

7609, DOI: 10.11648/j.hyd.20160405.11.

Dengpan Xiao, Yongqing Qi, Zhiqiang Li, Rende Wang, Juana P. Moiwo, Fengshan Liu (2016). Impact of thermal time shift on wheat phenology and yield under warming climate in the Huang-Huai-Hai Plain, China. Frontiers of Earth Science, ISSN: 2095-0209, DOI 10.1007/s11707-016-0584-1.
Kaisheng Luo, Fulu Tao, Juana P. Moiwo, Dengpan Xiao (2016). Attribution of hydrological change in Heihe River Basin to climate and land use change in the past three decades. Scientific Reports, ISSN: 2045

‒

2322, doi:10.1038/srep33704.

Kaisheng Luo, Fulu Tao, Xiangzheng Deng, Juana P. Moiwo (2016). Changes in potential evapotranspiration and surface runoff in 1981–2010 and the driving factors in Upper Heihe River Basin in Northwest China.

Hydrological Processes

, ISSN: 1099

‒

1085, DOI: 10.1002/hyp.10947.

John P. Kaisam, Yahaya K. Kawa, Juana P. Moiwo, Umu Lamboi (2016). State of well water quality in Kakua Chiefdom, Sierra Leone. Water Science & Technology: Water Supply,

ISSN: 0273

‒

1223,

DOI: 10.2166/ws.2016.049.

Yahaya K. Kawa, John P. Kaisam, Juana P. Moiwo, Victoria Kabia (2016). Physical, chemical and bacterial analysis of drinking water: Kakua Chiefdom, BO district, Sierra Leone. International Journal of Water Resources and Environmental Engineering, ISSN: 2141-6613, DOI: 10.5897/IJWREE2015.0610.
Dengpan Xiao, Yanjun Shen, He Zhang, Juana P. Moiwo, Yongqing Qi, Rende Wang, Hongwei Pei, Yucui Zhang, Huitao Shen (2015). Comparison of winter wheat yield sensitivity to climate variables under irrigated and rain-fed conditions. Frontiers of Earth Science, ISSN: 2095-0209, DOI 10.1007/s11707-015-0534-3.
Alhaji M. H. Conteh, Juana P. Moiwo, Xiangbin Yan (2015). Using a logistic regression model to analyze alley farming adoption factors in Sierra Leone. Small-scale Forestry, ISSN: 1873-7854, DOI: 10.1007/s11842-015-9311-0.
Dengpan Xiao, Yongqing Qi, Yanjun Shen, Fulu Tao, Juana P. Moiwo, Jianfeng Liu, Rede Wang, He Zhang, Fengshan Liu (2015). Impact of warming climate and cultivar change on maize phenology in the last three decades in North China Plain. Theory and Applied Climatology, ISSN: 0177-798X, DOI: 10.1007/s00704-015-1450-x.
Alhaji M. H. Conteh, Xiangbin Yan, Juana P. Moiwo (2015). The determinants of grain storage technology adoption in Sierra Leone. Cashier Agriculture, ISSN: 1166-7699, DOI: 10.1684/agr.2015.0733.

Juana P. Moiwo

, Fulu Tao (2014).

Evidence of Land-use Controlled Water Storage Depletion in Hai River Basin, North China. Water Resources Management,

ISSN: 1573-1650,

DOI: 10.1007/s11269-014-0772-2.

Juana P. Moiwo

, Fulu Tao (2014). Contributions of precipitation, irrigation and soil water to evapotranspiration in (semi)-arid regions. International Journal of Climatology, ISSN: 1097-0088, DOI: 10.1002/joc.4040.
Dengpang Xiao, Juana P. Moiwo, Fulu Tao, Yonghui Yang, Yanjun Shen, Quanhong Xu, Jianfeng Liu, He Zhang, Fengshan Liu (2013). Spatiotemporal variability of winter wheat phenology in response to weather and climate variability in China. Mitigation and Adaptation Strategies for Global Change, ISSN: 1573-1596, DOI: 10.1007/s11027-013-9531-6.

Juana P. Moiwo

, Fulu Tao (2013). Groundwater recharge and discharge analysis for land use conditions suitable for the hydrology and ecology of semiarid regions. Hydrology Research, ISSN: 0029-1277, DOI: 10.2166/nh.2013.103.

Juana P. Moiwo

, Fulu Tao (2012). The changing dynamics in citation index publication position China in a race with the USA for global leadership. Scientometrics, ISSN: 0138

‒

9130, DOI: 10.1007/s11192-012-0846-y.

Juana P. Moiwo

, Fulu Tao, Wenxi Lu (2012). GRACE, GLDAS and measured groundwater data products show water storage loss in Western Jilin, China. Water Science & Technology, ISSN: 0273

‒

1223, DOI: 10.2166/wst.2012.053.

Juana P. Moiwo

, Fulu Tao, Wenxi Lu (2012). Analysis of satellite-based and in situ hydro-climatic data depicts water storage depletion in North China Region. Hydrological Processes, ISSN: 1099

‒

1085, DOI: 10.1002/hyp.9276.

Dengpan Xiao, Fulu Tao, Juana P. Moiwo (2011). Research progress on surface albedo under global climate change. Advances in Earth Science, ISSN: 1001

‒

8166. Vol. 2012, No. 11, pp 1217

‒

1224.

Juana P. Moiwo

, Fulu Taoa, Wenxi Lu (2011). Estimating soil moisture storage change using quasi-terrestrial water balance method. Agricultural Water Management, ISSN: 0378

‒

3774, DOI: 10.1016/j.agwat.2011.10.003.

Shumin Han, Yonghui Yang, Tong Fan, Dengpang Xiao, Juana P. Moiwo (2011). Precipitation-runoff processes in Shimen hillslope micro-catchment of Taihang Mountain, north China. Hydrological Processes, ISSN: 1099

‒

1085, DOI: 10.1002/hyp.8233.

Juana P. Moiwo

, Yonghui Yang, Fulu Tao, Wenxi Lu, Shumin Han (2011). Water storage change in the Himalayas from GRACE and an empirical climate model. Water resources Research, ISSN: 0043–1397, DOI

: 10.1029/2010WR010157.

Juana P. Moiwo

, Yonghui Yang, Shumin Han, Wenxi Lu, Nana Yan, Bingfang Wu (2010). A method for estimating soil moisture storage in regions under water stress and storage depletion — a case study of Hai River basin, North China. Hydrological Processes, ISSN: 1099

‒

1085,

DOI: 10.1002/hyp.7991

.

Juana P. Moiwo

, Yonghui Yang, Nana Yan, Bingfang Wu (2010). Comparison of evapotranspiration estimated by ETWatch with that derived from combined GRACE and measured precipitation in Hai River Basin, North China. Hydrological Sciences Journal, ISSN: 2150

‒

3435, DOI: 10.1080/02626667.2011.553617.

Yukun Hu, Juana P. Moiwo, Yonghui Yang, Shumin Han, Yanmin Yang (2010). Agricultural water-saving and sustainable groundwater management in Shijiazhuang Irrigation District, North China Plain. Journal of Hydrology, ISSN: 0022

‒

1694,

DOI: 10.1016/j.jhydrol.2010.08.017.
Fei Tian, Yonghui Yang, Shumin Han, Juana P. Moiwo, Guoyu Qiu (2010). Determination of the period of major runoff decline and related driving factors in Ye River basin, North China. Journal of Water and Climate Change, ISSN: 2040

‒

2244, DOI: 10.2166/wcc.2010.001.

Yanmin Yang, Yonghui yang, Juana Paul Moiwo, Yukun Hu (2010). Estimation of irrigation requirement for sustainable water resources reallocation in North China. Agricultural Water Management, ISSN: 0378

‒

3774, DOI: 10.1016/j.agwat.2010.06.002.

Juana Paul Moiwo

, Yonghui Yang, Huilong Li, Shumin Han, Yanmin Yang (2010). Impact of water resource exploitation on the hydrology and water storage in Baiyangdian Lake. Hydrological Processes, ISSN: 1099

‒

1085, DOI: 10.1002/hyp.7716.

Juana Paul Moiwo

, Wenxi Lu, Yongsheng Zhao, Yonghui Yang, Yanmin Yang (2009). Impact of land use on distributed hydrological processes in the semi-arid wetland ecosystem of Western Jilin. Hydrological Processes, ISSN: 1099

‒

1085, DOI: 10.1002/hyp.7503.

Juana Paul Moiwo

, Yonghui Yang, Huilong Li, Shumin Han, Yukun Hu (2009). Comparison of GRACE with in situ hydrological measurement data shows storage depletion in Hai River basin of Northern China. Water SA., ISSN: 18166

‒

7950, Vol. 35, No. 5, pp 663

‒

670.

Shumin Han, Yonghui Yang, Yuping Lei, Changyuan Tang, Juana Paul Moiwo (2008). Seasonal groundwater storage anomaly and vadose zone soil moisture as indicators of precipitation recharge in the piedmont region of Taihang Mountain, North China Plain. Hydrological Research, ISSN: 0029-1277, DOI: 10.2166/nh.2008.117.

Juana Paul Moiwo

(2006). Spatial analysis of the impact of land-use on surface runoff and soil erosion — A case study of western Jilin. Journal of Geoscientific Research in Northeast Asia, Vol. 9, No. 1, pp 83–96. (

东北亚地学研究(英文版

).)

Juana Paul Moiwo

(2006). Impact of land-use on distributed groundwater recharge and discharge — a case study of western Jilin. Chinese Geographical Science, Vol. 16, No. 3, pp 229–235. (

中国地理科学(英文版)

)

Juana Paul Moiwo

(2003). The effect of flow on pollution and remediation of groundwater. Journal of Geoscientific Research in Northeast Asia, Vol. 6, No. 2, pp 183–190. (

东北亚地学研究(英文版)

Juana Paul Moiwo

(2001). Porosity, dispersity, and contaminant transport in groundwater. Journal of Geoscientific Research in Northeast Asia, Vol. 4, No. 2, pp 192–199. (

东北亚地学研究

,

英文版

)