Prof. Bashiru M. Koroma
Vice Chancellor, Njala University
Professor Bashiru Mohamed Koroma is currently appointed Vice Chancellor and Principal of Njala University effective 1st September 2022. From March 2020-present he holds substantive position as Deputy Vice Chancellor of Njala Campus and double as Pro-Vice Chancellor, Njala University (Sierra Leone). Additionally, he has served as Dean, School of Postgraduate Studies (2016-2020), Njala University. Dean and Head of the Department of Environmental Health Sciences in the School of Community Health Sciences (2013-2016); Dean, School of Environmental Sciences from 2011-2013; Director of the Institute of Environmental Management and Quality Control (IEMQC,), School of Environmental Sciences from 2007-2011 respectively. He was also appointed Head of Chemistry Department (his establishment) in the School of Environmental Sciences from 2005-2011 and Director of the Directorate of Planning Research and Development from 2007-2010.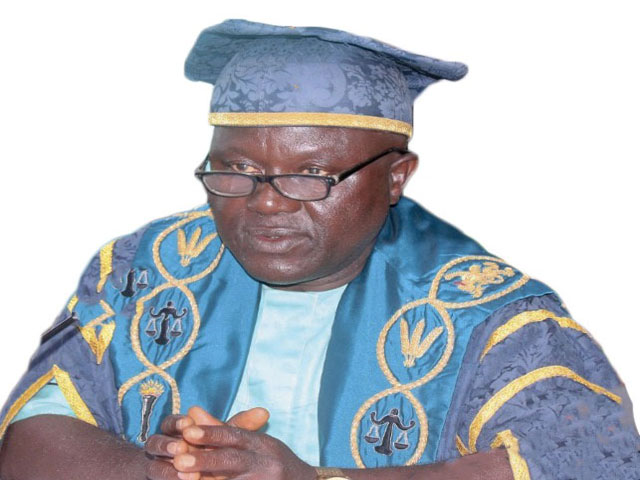 Contact Info
+23276706819 0r bmkoroma1@njala.edu.sl
+232 76 706 819/+232 77 429 961
Education
PhD in Environmental Sciences (with Agro-Environmental Chemistry option) from Zhejiang University in Hangzhou
P.R. China in 1998 and his M.Sc. in Agro-Environmental Protection in 1995 in the same University. 
Professor Koroma received his PhD in Environmental Sciences (with Environmental Chemistry option) from Zhejiang University in Hangzhou, P.R. China in 1998.  He has extensive experience working in international organizations including United Nation Centre for Regional Development (UNCRD) in Nagoya, Japan in the areas of international development, food security and health Security. He was the Co-PI and Coordinator of a project involving a consortium of international institutions from Guinea, Ghana and The Netherlands entitled "Preparedness against Ebola and other emerging infectious diseases in Sierra Leone and Guinea". In the "Lassa Fever Project" under Dynamic Disease Driver for Africa Consortium, he was the Team Leader for "Vegetation and Land use Changes in Lassa-Prone Areas (with specific sites in Kenema and Kailahun Districts) in Eastern Sierra Leone" from 2012-2015 Professor Koroma is currently the Chairman of the Board of Trustees for the Society of Environmental and Public Health Practitioners in West Africa (SEPHPWA) from December 2020 to present; Chairman, National Steering Committee for Small Grant Projects in Sierra Leone supported by Global Environmental Facility (GEF) under UNDP.  He is a member of Njala University Senate and Court.
To his credit, he has 105 publications; including 2 books, 5 chapters in refereed books, 37 journal articles, 30 conference proceedings; 4 posters; 18 consultancy reports; 4 published research reports and 5 abstracts. In addition, he has brought 12 research funds in 17 (seventeen) years to Njala University ranging from US$ 400 to over 2,000,000. In September 2014, he was made a Full Professor of Environmental Sciences in the field of Environmental Chemistry and Quality Management. Prof Koroma's special area of interest and expertise is Environmental Sciences in related Health, Water and sanitation.  In his professional experiences, he conducts lectures, research and community outreach in Water Resources Management, Environmental Monitoring and Impact Assessment, Environmental Health Education, Water and Sanitation, Food Security, Environmental Waste Management and Community Engagements in Zoonotic Diseases Studies. Professor Koroma has lived, worked and conducted research in P.R. China, Japan, USA, Cambodia, The Philippines, Ethiopia, Ghana and Nigeria.